I'm Cherryll Sevy, a writer, speaker, businesswoman, wife, and mother, and like most other women–so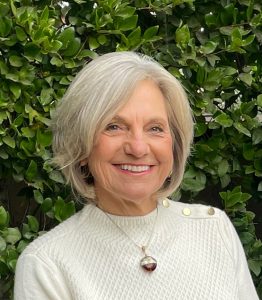 much more! Many years ago, I found myself divorced with two small children. This was soon after starting a new business which I ran successfully for over 30 years. For the next two decades, I was a single mom, businesswoman, while trying to have a social and dating life. Talk about a challenge! During that time, I felt like I'd buried parts of myself as a result of being so responsible to everyone else. Ten years ago I remarried, I retired from my business 3 years ago, and have been exploring midlife opportunities and rediscovering dreams buried long ago.
I have always been deeply involved in women's issues in my life and career as a corporate consultant, trainer and speaker, and volunteer. I've had unique experiences which have given me a perspective about women and how we move through the world in our various roles. I met Nancy Burns several years ago and soon joined her in Hourglass Workshops, creating programs, doing our weekly video conversations, and workshops. I also write about women in midlife on my webpage.
Save
Save
Save
Save
Save
Save
Save
Save