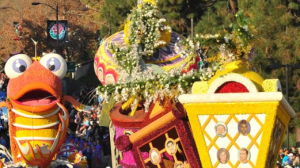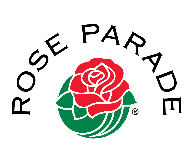 We all have traditions. But how often do we think about "why" we've kept certain traditions and let others go? Every New Year's Day, I always watch the Rose Parade. I'm an early riser, so getting up by 8 am after New Years Eve has never been hard for me. When I was a young girl, my mom and I used to watch it together and we would oooh and aaahh  over the beautiful floats. Once in my early 20's, I stood on Colorado Avenue in awe as I watched those massive, spectacular detailed floral masterpieces go by, the bands march by, and I felt all the excitement of the day. Other than chilly, freezing temperature that year and staying up all night to grab our curbside spot, it was as spectacular as I'd expected it would be.
Yes, its beautiful, fun and inspiring, but why has it become an annual tradition for me? I had to think about this. Why does anything become a tradition? There is something in a particular activity we value such that we thread these traditions through our life and they become touchstones. The Rose Parade is one of my treasured traditions. I love the pageantry, the beauty, the whimsy, and the uniqueness of each float year after year. Watching it in my jammies with a cup of coffee and having  loved ones at home (or thinking about them) soothes my soul year after year. I feel so present in that moment in time–the past and present come together in this tradition.  Each year I find that moment when I am so very mindful and grateful.
The parade represents so much of what's right with the world. Beauty combined with technical magic. Creativity and  amazing detail to "paint" a massive picture with flowers and natural materials. Large pieces of art created by incredible teams of volunteers working together for weeks on something that will last only a few days. And let's not forget the precision marching bands and horse-riders. Seeing the young, uniformed musicians with their shiny instruments, playing  music for a couple of hours, all while moving ahead in precise choreography brings tears to my eyes. I can only imagine what an experience it must be for them. I also see focus, commitment, talent, and  hundreds of hours of practice in these young men and women—this makes me feel good about the younger generation. I am also aware of the time, expense, and tremendous support of their families and towns to get these kids to Pasadena for this special event. Yes, it truly "takes a village", in fact many villages throughout the United States to make this all happen.
Lastly, although I have no idea what 2015 will bring, I know if I'm alive and kickin', I will be watching the 2016 Rose Parade!  It's my tradition!
I'd love to hear about your traditions you cherish and even some you'd dropped in the comments below.